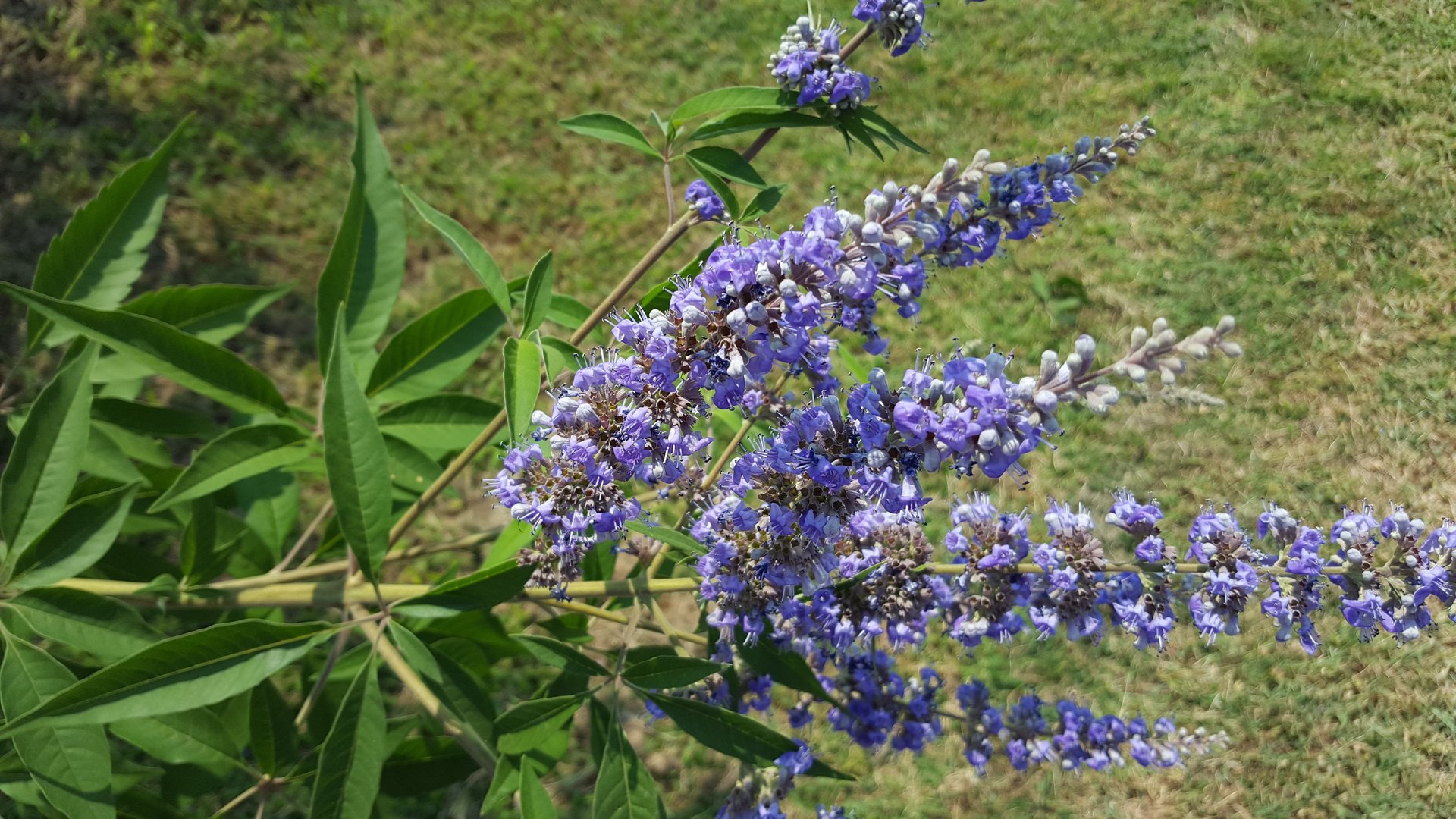 Ornamental flowering shrubs grown in Oklahoma City
I root shrubs in Oklahoma City, OK, US.
Landscape designers, garden clubs, farmer's market vendors, independent greenhouses and nursery growers buy our potted plants and cut-flowers.
4/8/22 AVAILABILITY
Huge Plant Sale!
784 trees and hydrangeas must sell this spring!

We have some really nice plants grown for you here in Oklahoma City.
Hydrangea paniculata 'Silver Dollar'
For your native plant edible landscaping, easy to grow shrubs in OKC are:
- thornless blackberries for humans (fresh)
- rabbiteye blueberries for humans (fresh)
- chokeberry for birds (or jam)
- beautyberry for birds (or jam).
Rabbiteye blueberries (Premier, Tifblue, Powderblue)
ONLY 5 LEFT Thornless blackberries (PP#17162, propagation prohibited), $15.97
Add native edible flowering trees to your landscape, easy to grow in OKC are:
- Prunus americana American Plum
- Diospyros virginiana American Persimmon (sugar plum)
American Plum has beautiful early spring flowers with the redbuds (instead of flowering pear!)

- Little Girl Magnolias (Magnolia x Ann, Magnolia x Jane) from the National Arboretum
- Sweetbay Magnolia, Magnolia virginiana, native to Oklahoma, prefers clay soil, evergreen in part shade
- Laceleaf Japanese Red Maples (Acer palmatum var. dissectum)
Flowers for people, pollinators, and places.
405-420-8783
rootshrubs@gmail.com
113 SE 57th Street
Oklahoma City, OK 73129